All Products
About DVDSmith
Expert Recommend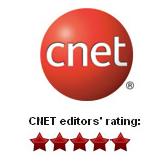 Hot Topics
DVDSmith Online Support Center
Welcome to our online support center. Here you can retrieve product license key, find FAQs to your problem, browse individual product support sites. If none of these solves your problem, please feel free to contact us at
support [at] dvdsmith.com (replace [at] as @ before sending message)
DVD Cloner software Comparison

Frequently Asked Questions
Read FAQs to find answers firstly. Can not find the answers? Feel free to contact us! support@dvdsmith.com

Video Tutorials
Watch short tutorial Videos to know how to use DVDSmith software. PDF manuals for all programs are available to download.

Contact Support Team
You can browse online support articles to get quick answers, or email us to get helps. We are very pleased to help any users.
PDF Manual for downloading
Copyright © 2005-2023 DVDSmith Inc., All Rights Reserved.