All Products
About DVDSmith
Expert Recommend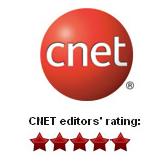 About DVDSmith
DVDSmith Inc. (www.dvdsmith.com) is a multimedia software company that develops and markets DVD copy, DVD ripper programs for both Windows and Mac platforms. DVDSmith products will circumvent the copy-protection schemes used on commercial DVDs and enable you to make copies of store-bought DVDs.
Since its beginning, DVDSmith Inc., the software development company with expertise and experience in DVD Backup applications, has recognized the vital need for seamless access to DVD movie in any formats across any video devices - in a way that is transparent to any user's workflow.
DVDSmith's award-winning DVD Backup, DVD Copy solution makes it simple. Our world-class DVDSmith products enable users of all levels to easily and quickly Rip Movie DVD - providing quick, accurate, and cost-effective solutions for DVD ripping.
For us, customer satisfaction is a primary concern. We do this by offering consumers fun, easy to use applications and take feedback seriously as means to enhance our products and continue to deliver excellent service.
DVDSmith, Inc. also wants to build long-term partnership with DVD related forums, review writers, software download sites and any companies with new promotion forms, create win-win situation to benefit both parties. If you have any feasible plans or proposals, please feel free to contact us by support@dvdsmith.com.
Copyright © 2005-2023 DVDSmith Inc., All Rights Reserved.