All Products
About DVDSmith
Expert Recommend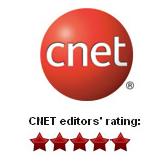 DVDSmith Affiliate & Partner
Promoting DVDSmith software, making money
DVDSmith Inc. is a multimedia software company that develops and markets DVD/video tools and audio converter programs.
We value the partnership with affiliates, resellers, and other channel partners very much. A win-win outcome is what we are looking for and working for, together with you. Want to promote and sell our products and make real profit? Our Affiliate Program allows software library sites, webmasters and website owners the opportunity to advertise, promote and sell our products to their users and visitors, and earn 30% or more of each sale they make! Be one of them! Be one of us!
1. Great multimedia software that are nice to use and easy to sell
2. Competitive products already have large market potential
3. 30% basic affiliate commission, more flexible commission fee up to 50% or more is negotiable
4. Custom program builds and order links. No sales leakage
5. Applications are automatically approved
The only thing you need do is promoting for us. We will provide standard product description and promotion graphics, newsletter & updates notification, also taking care of all customer services.
Who are eligible to become affiliate?
Anyone who owns a website, webpage, or blog can join our affiliate network.
Safe payments, no sale leakage
RegNow pays quickly and directly to you. Affiliates are paid monthly to help your cash flow. Simply sign up for ACH payment type and when your account reaches $100, RegNow will send you your money!
Need your funds in an alternate way? The Visa Electron Card payment option enables you to access your cash from virtually any ATM machine, worldwide!
Certification by RegNow ensures you receive proper credit for driving a sale. Leakage.... As an affiliate, you know the true costs to your business when you don't receive fair payment for the sales you have driven. The Certification Program on the RegNow commerce platform is one step closer to reducing leakage.
Dynamic reporting keeps you informed
RegNow reporting is among the industry's best, both in terms of the number of reports available as well as the data itself. Here's just a simple list of possible reports you can run, anytime you wish: Products Sold Summary, Affiliate Traffic Summary, Order Summary, Referrer, HTTP Referrer, Geographical, and many more.
Affiliate products list
Any Video Converter Pro (RegNow ID: 11988-4) Free Trial Download
Noteburner Audio Converter  (RegNow ID: 11988-3) Free Trial Download
Photo DVD Maker Professional (RegNow ID: 8144-5) Free Trial Download
Photo Flash Maker Platinum (RegNow ID: 8144-20) Free Trial Download
Any DVD Cloner Platinum for Mac (RegNow ID: 11988-7) Free Trial Download
Any DVD Cloner Platinum for Windows (RegNow ID: 11988-6) Free Trial Download
Any Video Converter Ultimate (RegNow ID: 11988-10) Free Trial Download
Signing to be an affiliate
Sign Up process is quick, easy and free. This Affiliate Program is managed by RegNow, the most reliable software registration and order-taking company, and leader in software affiliate programs.
Start with visiting Regnow.com. Complete an on-line sign up form, you will receive affiliate ID via email. Joining is free and getting started is simple, RegNow provides a safe and effective on-line purchasing solution. Get custom build of our products and start make money!
Copyright © 2005-2021 DVDSmith Inc., All Rights Reserved.